Popis úseku Z1 Rýchory
---
Oblast Rýchor tvoří samostatný horský masív, oddělený od zbytku Krkonoš údolím řeky Úpy a jejího přítoku Malé Úpy. Vrcholové partie ve výšce okolo tisíce metrů nebyly nikdy intenzivně obývány, ani obhospodařovány, snad s vyjímkou rozsáhlých lučních enkláv v sedle mezi Kutnou horou a Dvorským lesem, které jsou dnes však již opět porostlé lesem a dvojice bud - Rýchorské a Maxovy, jejíž historie sahá pouze do konce 19. století.
Z toho důvodu nebyla na konci třicátých let dána výstavbě opevnění v oblasti tohoto horského hřbetu velká priorita a první lehké objekty vz. 37 zde byly vytýčeny až v průběhu roku 1938, zatímco s výstavbou srubů opevnění těžkého (úsek 9/VI.) se počítalo až v letech následujících a to i přes skutečnost, že necelých pět kilometrů jihovýchodně vyrůstala již v té době nejmohutnější tvrz našeho předválečného opevnění - Stachelberg (Babí).
Celkem 68 pevnůstek začleněných do stavebního podúseku Z-1 bylo zadán 24. května 1938 stavební firmě J. Malina z Hořic v Podkrkonoší. Těžký horský terén, takřka znemožňující jakékoliv zásobování stavebním materiálem zapříčinily úvahy o výstavbě vojenské lanové dráhy pro dopravu materiálu. Měla vést z Maršova až na planinu u dnes již neexistující Maxovy chaty. Na rozdíl od ostatních částí Krkonoš k její realizaci nakonec nedošlo a materiál se dopravoval pomocí povozů po špatných a strmých sřevařských cestách.
To způsobilo, že se když tento prostor v době mobilizace obsazovaly jednotky III. praporu 22 pěšího pluku, bylo vybetonováno pouhopouhých jedenáct pevnůstek ve střední části úseku a i zde chyběly například pancéřové dveře, vchodové střílny, o dalších instalacích jako například ventilátorech, či lafetaci ani nemluvě.
Všechny vybudované řopíky jsou dochovány ve stavu, v jakém byly přerušeny stavební práce. U mnohých chybí zemní zához, či jednotlivé prvky výstroje (rámy dveří a podobně). U některých jdou sledovat provizorní úpravy zhotovené v době mobilizace (přibližovací zákopy a j.). Většina objektů se dnes nachází v oblasti přírodní rezervace "Dvorský prales" a lze je pohodlně projít po turistické značené cestě vedoucí od blízké tvrze Stachelberg (Babí). U jedné z pevnůstek je navíc instalována jednoduchá informační tabule - součást naučné stezky.
Ke všem objektům dodnes vedou dobře patrné přibližovací zákopy a nalézt lze i improvizovaná hnízda pro dvě kulomety. Mezi některými pevnůstkami se navíc nacházejí i zbytky překážkového systému - rozbité betonové základy "prasečích ocásků".
Zdroje a literatura:
ARON L. a kolektiv: Československé opevnění 1935-1938, Náchod 1990.
LÁŠEK Radan: Opevnění z let 1936-1938 v Krkonoších, CodyPrint, Praha 2001.
NOVÁK Jiří: Opevnění na Stachelbergu, Jablonné nad Orlicí, 1998.
STEHLÍK Eduard a kol.: Lexikon těžkých objektů československého opevnění z let 1935-38, FORTprint, Dvůr Králové nad Labem, 2001.
---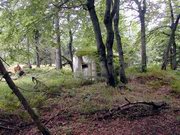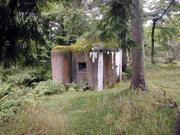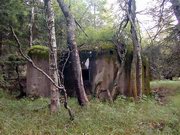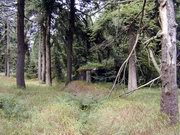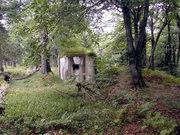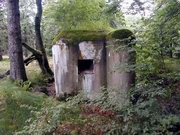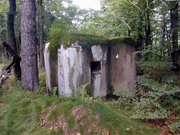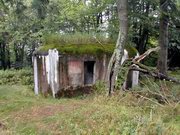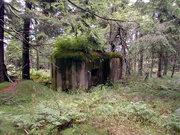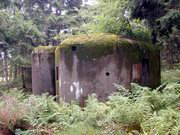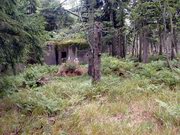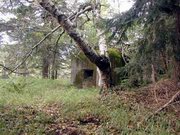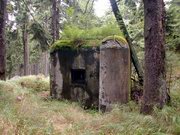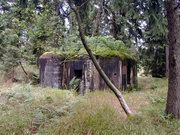 ---
---

Vloženo: 2.2.2004
Autor:
Tomáš Kamenský
---