Objekty stavebního úseku CH3 měly bránit východní stranu Jizerských hor a krýt proti obchvatu levé křídlo důležité uzávěry v Polubném. Zdější terén byl sice relativně rovinatý, avšak souvisle zalesněný a v předpolí ležely rozsáhlá rašeliniště, takže původně plánované množství 58 objektů ve dvou sledech mohlo být před zadáním z úsporných důvodů zredukováno na konečný počet 38 řopíků ve sledu jediném, doplněných druhým jen v oblasti Jezdecké cesty.
Stavba byla zadána až v červnu roku 1938 stavebnímu konsorciu Ženatý, Zunt a spol., které se do září podařilo dokončit betonáž pouhých pěti objektů, což je oproti jiným - ve stejné době zadaným, úsekům poměrně málo. Avšak zdá se, že to bylo zapříčiněno především velmi deštivým počasím na přelomu srpna a září, které velice ztěžovalo práce i v normálně dost silně podmáčeném terénu prameniště Jizerky. Rozpracovat se podařilo ještě asi dalších 15 objektů.
Úsek začíná západně od horské osady Jizerka při takzavné Promenádní cestě pod Vlašským hřebenem, kterou pak v nevelké vzdálenosti kopíruje až do prsotoru pod kótou Bílé kameny, kde se stácí a pokračuje podél silnice Jizerka - Polubný pod Zámecké kameny nad Václavíkovou studánkou, kde měl navázat na již v té době vybudovaný úsek CH2 Polubný. Všechny objekty měly být typu A (A-140 nebo A-160).
Práce započaly od severozápadního okraje, kde lze nalézt souvislou řadu základových skořápek či výkopů objektů č. 1 až 9. Při křižovatce turistické stezky s Promenádní cestou stojí první postavený řopík, po kterém následují další tři objekty. Pevnůstka č. 14 měla stát v silne podmáčeném terénu a tak nebyla vybetonována a na jejím místě se dodnes nacházejí hromady štěrku různé frakce. Posledním vybetonovaným je objekt č. 15 u cesty, od něhož vede opět souvislá řada skořápek minimálně po objekt č. 20. Je zajímavé že tento poslední postavený objekt nebyl firmou vykázán, takže se dlouho soudilo, že zde stojí objekty jen čtyři.
Všechny objekty byly opuštěny těsně po betonáži a kromě terénních úprav a záhozů nemají osazenou většinu vnitřní výstroje (například futra dveří, ventilační mřížky, konzoly ventilátorů) pro kterou zde byly pouze vyšalovány kapsy. V poválečné době byla jen osazena vstupní mříž k zabezpečení vchodu a žádné další dokončovací, či udržovací práce se zde nejspíše neprováděly.
I přes poměrně malý počet vybetonovaných řopíků patří úsek CH3 nepochybně k velice zajímavým a to zejména pro velké množství dochovaných výkopů a skořápek na kterých lze dobře sledovat postup výstavby (a to je ještě hypotetická možnost existence dalších v nepřehledně zarostlé oblasti hájovny Na kobyle). U některých se dokonce dochovaly narovnané hromady kamenů, které měly být použity jako kamenná rovnanina a o hromadách štěrku u objektu č. 14 zde byla již zmínka. Kromě toho lze na několika místech shlédnout pozůstatky polních postvení z doby mobilizace, kterými byly provizorně nahrazovány nevybetonované objekty.
Mimochodem; víte o tom, že byl velitelem stavebního dozoru příbuzný našeho největšího génia? :-)
Zdroje a literatura:
ARON L. a kolektiv: Československé opevnění 1935-1938, Náchod 1990.
BENEŠ J. a kolektiv: Závěrečná zpráva z průzkumu úseku CH3, nepublikováno, 1997.
BENEŠ J., JENÍK M.: Lehké opevnění v Jizerských horách a na Liberecku, BOING č.43, Brno 2001.
---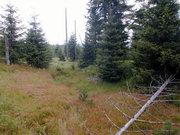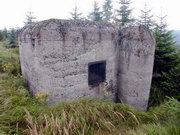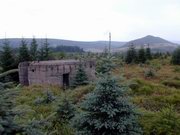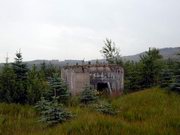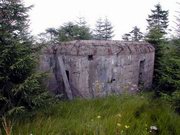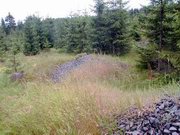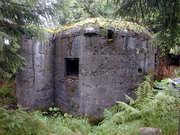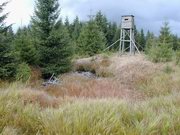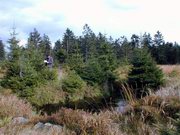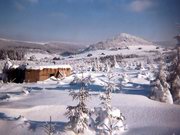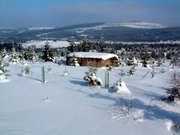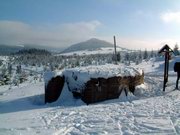 ---
---