V tomto článku který je volným pokračováním předchozího, následuje pokus o podrobnější popis objektů. Typizace objektůopevnění je trochu problém. Zdá se, že u každého typu je dodržena pouze základní idea, konečná podoba objektu je pak přizpůsobena jeho umístění v terénua taktické situaci. Viděl jsem dva typy, pracovně "velký" a "malý". Kapitola sama pro sebe je pak jakýsi malý kulatý objekt,snadpozorovatelna.
Malý objekt je vlastně jen střelecká místnost se vstupní chodbičkou ( viz obr. 1).Je to něco jako objekt vz.36, ale má kulatý strop. Chodbička je dvakrát lomená, vždy od vchodu první vpravo. Vstup je v některých případech chráněn ještě prodloužením vstupní chodby ( např. objekt E23 ).Objekty jsou dvoustřílnové a třístřílnové. Střílny jsou provedeny v betonu, hladké, bez ozubů. Jsou široké asi 1 m. Některé objekty jsoutéměř zapuštěny ve svahu, některé, zvláště na rovině, dost vyčnívají nad okolní terén. Nápadná je velká rozmanitost tvarů stropnic - jakoby tobetonovali od oka.
Uvšech objektů chybí jakékoliv vybavení od vstupních dveří po cokoliv ve střeleckých místnostech. Zato jsou všechnyvzorně po vojensku uvnitř vymalovány, buď žlutě s červeným pruhem u podlahy, nebo jen prostě vybíleny. Zvenčí chybí jakékoliv maskování barevné, ale zdá se mi, že barva betonu v okolnívápencové krajině je sama o sobě docela dobrá kamufláž.
Dále krátce o troskách malého kulatého objektu ve 3. sledu ( viz obr.2). Střelecké stanoviště? Pozorovatelna? Je patrná pouze spodní část. Průměr je odhadem 3 m. Byl-li objekt zakrytý či otevřený nebylomožno na místě zjistit.
Velký typ ( obr.3) je co se týče tvarů, maskování atd. poněkud pestřejší. Na rozdíl od malého typu je vstupzapuštěn pod úroveňterénu. Po schodech se sestupuje ke vchodu. Za vstupními dveřmi je vstupní chodbička se střílnami po obou stranách ( ochrana vchodu?). Z ní pokračuje rovně chodba se dvěma výklenky ( asi 1x1 m) po obou stranách. Na konci chodby je místnost po pravé straně ( asi 2x2 m).Až sem je vnitřní prostor pod úrovní terénu. Chodba pak pokračuje schodištěm do střelecké místnosti. Oba navštívené objekty byly dvoustřílnové. Na rozdíl od malého typu je ve velkém vybudována ventilace. Vede rourami od vstupní chodbičky ve výklencích v levé stěně chodby a kolem schodiště do střelecké místnosti.Výdech ventilace je nahoře uprostřed klenby stropu. Možná u malých typů ventilace nebyla třeba, protože střílny jsou poměrně veliké, ale je tojen můj dohad. Zrovna tak není patrné, zda se u velkého typu jednalo o odsávání zplodin střelby nebo o přetlakové větrání objektu. Ve zdech na různýchmístech jsou výklenky ( munice, zásoby?). Zvlášť pěknéjsou výklenky na osvětlení ( petrolejky?). U střílen jsou zbytky závěsů zbraní a ventilace.Střílny jsou jiného typu než u malých objektů. Jsou opět pouze betonové, ale otvor střílny je asi jen 30 x 30 cm. Otvor má kovový rám a je vidět, že sedal uzavřít. Ven je střílna pouze hladký beton a rozšiřuje se na asi 1,5 m. Uvnitř pod střílnou je patrný odpad na nábojnice.
Zajímavé je umístění střílen u malých i velkých objektů. Jsou umístěny horizontálně v jedné rovině, ale v různých úhlech. Zdá se, že jejich poloha byla určovánapodle aktuální potřeby v tom kterém místě.
Zvenčí jsou velké objekty docela pěkně maskovány. Jeden má ve stropnici zasazeny kameny, ale tak řídce, že to vypadá spíš zajímavě, než aby to něco kamuflovalo. Druhý je kamennými přístavbami maskován jako dům, i když u chalupy chybí střecha,pokud tedy vůbec byla.U dalšího objektu je vidět kombinace obou způsobů. Ještě pro úplnost je třeba dodat, že na rozdíl od malých objektů mají velkéobjekty stropnice polity asfaltem, ale velmi, velmi nedbale. Ostatně si myslím, že ve zdejší po většinu roku suché oblasti je to poněkud nadstandard.
Všechny objekty jsou stavěny z poměrně jemného betonu, trochu jako naše vz.36. Armatura je dosti slabá. Možná byly pevnůstky pojaty jako"spotřební zboží", kdoví. Několik objektů je v troskách. Zda se jedná o pozůstatky bojů nebo nějaké pozdější demolice jsem nezjišťoval.
Na závěr.Všechny údaje o rozměrech a vzdálenostech jsou toliko odhad. Veškerévědomosti o této problematice pocházejí pouze z toho, co jsem viděl, nafotil a rukama ohmatal. Podrobnější a rozsáhlejší průzkum v terénu ani studium v archivech jsem neprováděl. Ale možná tento článek a těch pár fotekněkoho inspiruje k pokračování.
Teprve po napsání tohoto článku jsem obdržel doplňující informace o tomto opevnění. Poskytl je p. Ondřej Filip. Tak tedy na úplný závěr něco faktů. Cituji doslova: " Jdeo italskou linii ze třicátých let, chránící přístav. Celé opevnění senazýváVallo Alpino ( Alpský val ) a skládá se z tisíců samostatných objektů a malých tvrzí, táhnoucích se podél celé italské hranice a chránící též některéitalské přístavy. Díky poválečným změnám hranic se kromě Itálie nacházejí některé objekty též ve Francii, ve Slovinsku a v Chorvatsku. Podrobnosti o opevnění Zadaru jsou v knize M. Habrnála RUPNIKOVA LINIE." Děkuji mu za upřesnění.
Zdroje a literatura:
Doplňující informace p. Ondřej Filip.
---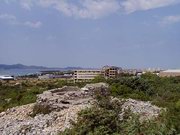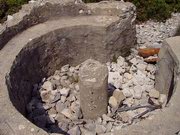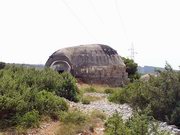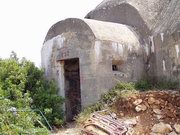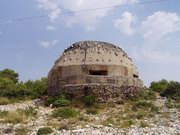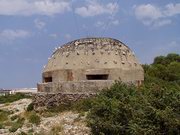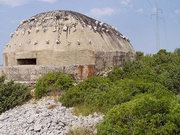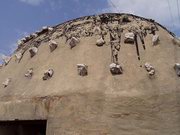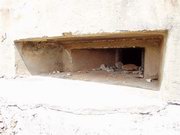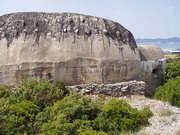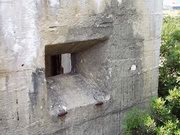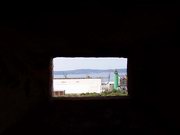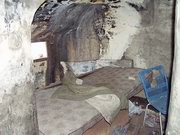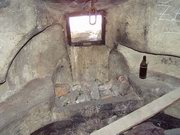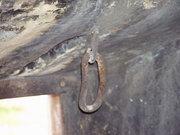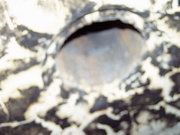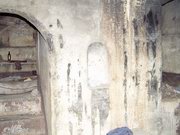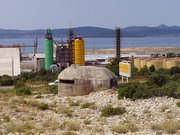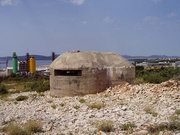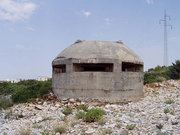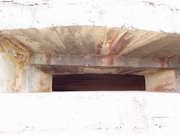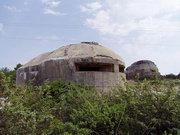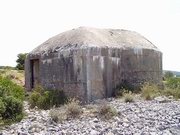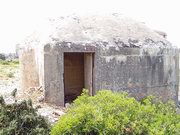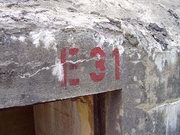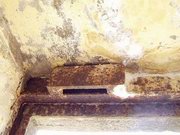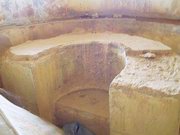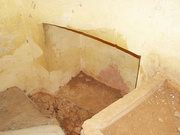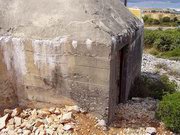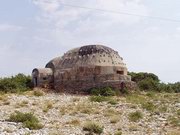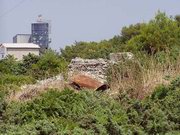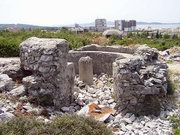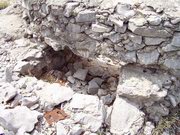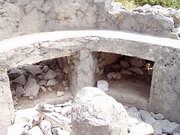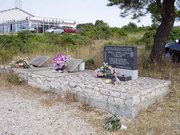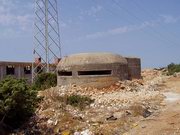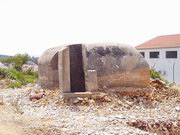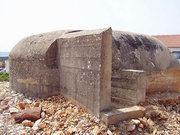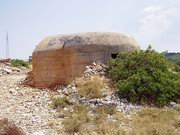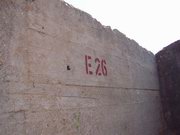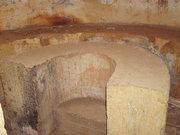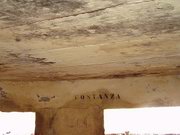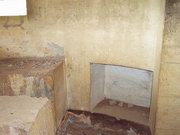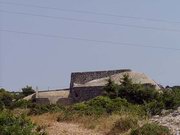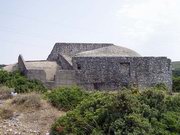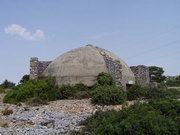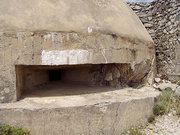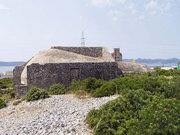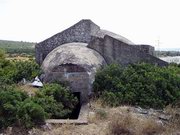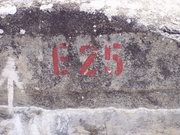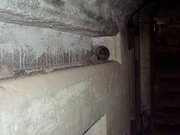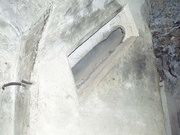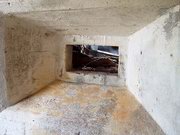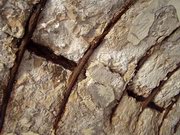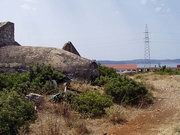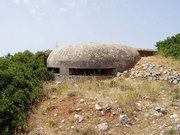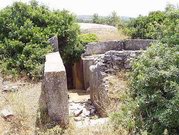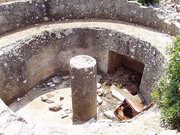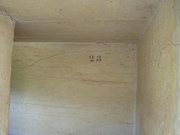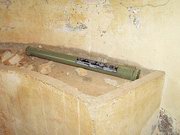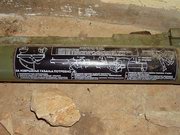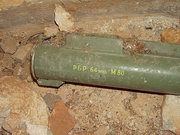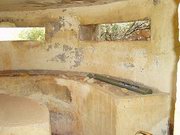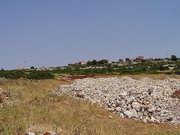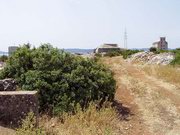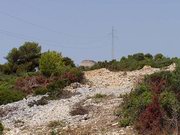 ---
---