O pražském Vítkově a památníku toho ví každý asi dost.. a kdo ne, tak si to lehce zjistí. Co už ví ale málokdo, že na severní straně kopce Vítkov, se nacházejí tři podivné stavby-bunkry.
No jelikož nejsem z Prahy a jen zde v týdnu pracuji, nějak moc jsem se o Prahu nezajímal.. Když jsem se ale dočetl o těchto třech stavbách na Vítkově, rozhodl jsem se je prozkoumat. Jsou jen kousek od mé práce, takže ideální.
Bohužel jelikož je brzo tma, měl jsem na to dost málo času.. ale neva. Když jsem dorazil k Vítkovu, musel jsem projít dlouhým tunelem pro pěší, už jen on vypadá jako velký bunkr.. což se později potvrdilo, že to není jen výmysl, ale realita. Ale dál jsem vystoupal na kopec a došel k objektům. Po provedení průzkumu jsem zjistil, že se jedná o tři betonové stavby asi 20metrů od sebe vzdálené. Jejich vzhled je zhruba patrný z fotek, ale kdyby někdo chtěl popisy, tak je možné je najít v článku M.Roubíka na stránkách KHV Brno (http://www.sweb.cz/khvbrno/frames/vitkov.htm).
Dále budou následovat mé vlastní domněnky, které jsem usoudil z vyprávění pamětníků..
Tunel pro pěší i stavby na kopci se dostavěly někdy v letech 1954-5.
Celý tunel je dělaný jako obrovský letecký kryt. Tunel je možné uzavřít obrovitými dveřmi, které jsou na začátku a konci a jsou nyní zasunuté.. v případě ohrožení by lidé utekli dovnitř a dveře by se zavřely. Mají prý údajně otvory pro obranu.. asi něco jako střílny.. Tunel je zalomený a to není jen tak.. Bylo zde prý plánováno, že kdyby někdo prostřílel vstupní vrata a pálil dovnitř, ohrozil by "osádku". Proto je tunel zalomený aby lidé měli dostatek času na útěk.. Uvnitř kopce jsou pak prý i prostory na nemocnici, sociální zabezpečení, kuchyň apod.
Z tunelu prý vedou únikové východy a jeden nouzový, který je zavalen a je možné jej nouzově odpálit a tudy utéct. Takže se domnívám, že tyto tři stavby na povrchu jsou ventilační věže a únikové východy pro osádku tunelu. Jejich použití na něco jiného, například pro střelbu a obranu, je podle mne nepravděpodobné, jelikož jsou v prudké stráni a střílny by musely být dost lomené..a nemají ani náznak nějaké střílny, ani zabetonované a na co by zde stříleli.. Jako kryty CO jsou na dost šíleném místě, z obou stran kopce je trať a dostat se k nim po stráni přímo, je téměř nemožné.. ze severu to nejde díky hrozně prudkému svahu a zmiňované trati..
Bylo by zajímavé dostat se dovnitř a myslím, že jedny dveře by šly lehce otevřít.. zavaření není již tak kvalitní, ale i když jsem hodně zvědavej, tak to nehodlám udělat. Zaprvé Policii by se to asi nelíbilo a zadruhé uvnitř nebude dýchatelný vzduch a fakt se nechci otrávit..
Takže interiér zůstavá dále tajemstvím.. Možná pro někoho odvážnějšího a s plynovou maskou.. :-)
Dle informací, které mi jeden človíček poslal na mail jsem se dovědl, že .. cituji:
"Jako kryt neslouží pouze tunel pro pěší, ale hlavně komplex chodeb a sálů vlevo od něj (při cestě ze Žižkova do Karlína). Tunel je uzavíratelný dvěma "čočkami", které jsou zasunuty. Jejich umístění je dobře patrné. Kousek nad spodní "čočkou" je vlevo jeden ze vchodů. Tento vchod používá v současné době správce krytu k příchodu na pracoviště. Ano, na pracoviště, neboť kryt je stále udržovaný a s dohledem. Takže žádný plyn nehrozí, ale o vstup by se nikdo pokoušet neměl, protože dole v šachtách jsou kvalitně zabezpečené dveře, nehledě na možnost úrazu.
Kryt spravuje Magistrát a vevnitř je veškeré vybavení CO. Překvapilo mě, že je objekt v poměrně dobrém stavu a hlavně, že je stále "aktivní".
Vchod z tunelu vpravo vede do prostor, patřících ČVUT. Další 3 vchody jsou z karlínských dvorků nalevo od karlínského ústí tunelu."
Zdroje a literatura:
Stránky KHV Brno http://www.sweb.cz/khvbrno/frames/vitkov.htm
Vlastní poznatky z průzkumu 30.11.04
http://www.militarymuseum.cz/cz/cz/
---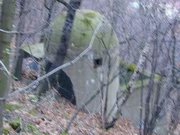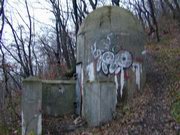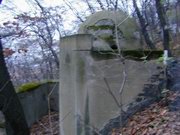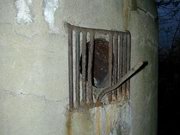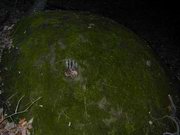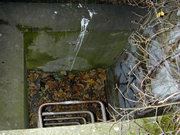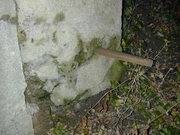 ---
---