Improvizovaně vybavených objektů bylo v září 38 velmi mnoho. Dá se říci, že téměř všechny objekty budované od jara 38 neměly dodanou kompletní základní bojovou výbavu, neboť tempo stavby objektů v roce 38 přestihlo výrobní a dodavatelské možnosti výrobců. Podívejme se tedy, jak by mohl vypadat nouzově osazený objekt vybudovaný v létě osudného roku 1938.
Objekty se většinou podařilo vybavit mřížovými i pancéřovými dveřmi. V úvahu připadají známé mříže R-238 a dveře R-239 (oboje vz.37), u objektů budovaných v září by však mohly již připadat v úvahu univerzální mříže R-443 (pozor neplést s poválečnými R-2, které jsou v mnoha objektech na severu) a ocelové dveře R-444a (oboje tedy vz. 38). Výskyt zárubní a čepů pro dveře a mříže vz. 38 byl u několika objektů z konce roku 38 potvrzen. Další nezbytnou součástí je výdřeva, ta by mohla být dokonce i nenapuštěná karbolkou, jelikož u mnoha nedokončených objektů se nátěr pro rychlý spád nepodařilo dokončit.
Ventilátory s lapači zplodin se dodávaly se zpožděním a zabudovávaly se většinou do hotových objektů, takže v případě nouzově vybaveného objektu by měl větrák chybět, konzoly pro osazení mohly či nemusely být osazeny, ale nebyly každopádně provrtány. Tudíž nebudou ani nainstalovány lapače zplodin a pro ně připravené otvory v bednění budou ucpány špalky.
Lafety vz.37 se dodávaly v září narychlo do extrémně důležitých objektů (vložené do TO, s výstřelem na důležitou silnici nebo most apod.). Její instalace je tedy na zvážení, záleželo by asi na místních podmínkách. Zajímavý případ nastal, pokud byl v objektu osazen TK a chyběla lafeta. V tom případě si osádky zřejmě zřídily stolky pro postavení zbraně na pěchotním podstavci nebo zbraň bez trojnožky položily na bedničky. Bylo by zajímavé toto vyzkoušet. Lehké kulomety se uchytily do střílen přes závěsy LK, příp. jen opřely o držák dvojnožky. Pod střílnou osazen dřevěný pultík. Nouzově se užívalo i pušek jako zbraní v hlavních střílnách (květnová mobilizace apod.)
Periskopy většinou chyběly. V některých objektech byly osazeny závěsy periskopů, jinde zase chyběly a měly pro změnu periskopické vložky, které se nedaly zavěsit. Zajímavé by tedy bylo uchytit periskop improvizovaně, druhou rouru ucpat klackem nebo používat na střelbu signálních raket.
V nedokončeném objektu by mohly být i drobnosti jako nenatřené zárubně nebo střílny, na stavbu se dodávaly totiž v základním suříku. Nedokončená podlaha by stav jedině dokreslovala.
V objektu by však neměla chybět kompletní výstroj osádky, zbraně s příslušenstvím, munice atd. To si vojáci přinášeli nezávisle na stavu dohotovenosti objektu.
Nouzovému stavu by měl odpovídat i exteriér: nedokončené terénní úpravy, neúplný zához, zbytky bednění ve větracích otvorech, neosazené mřížky, nedokončené omítky, nedoklizené staveniště, zapomenuté kolečko, zbytek štěrku na bývalém staveništi, kusy armovacích drátů a před objektem atd.
I přes nedokončenost vojáci vždy objekt zamaskovali vegetací, natáhli ostnatý drát na kůlech, provedli nástrahy a vykopali okopy.
Ačkoliv takovýchto objektů byly v září 38 stovky, žádné muzeum se pochopitelni takovéhoto stavu neujalo. Je to možná škoda, poece jen nás mnichovská dohoda zastihla v plném proudu výstavby...
Pár ilustračních fotek.
---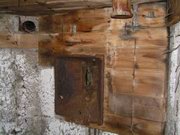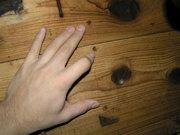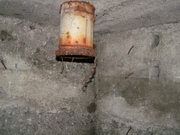 ---
---