Atypický objekt vz.36 u Bíliny
---
Jelikož se tyto stránky v poslední době dost zaměřují na objekty vz.37, tak jsem chtěl napsat také něco z putování za objekty vz.36.
Jako jeden z nejzajímavějších objektů vz.36 se mi zdá objekt na kopci nad Bílinou. Je to objekt číslo 146 v úseku VI.Most v I.sboru. Objekt je typ "C" (třístřílnový). Zajímavostí tohoto objektu je to, že je k němu vyhloubena přístupová chodba, která je vylámaná do skály.
Úkolem objektu bylo postřelování tehdejšího bílinského nádraží a jeho okolí. Jelikož bylo potřeba umístit objekt na nedaleký kopec (který je naprosto holý), tak bylo nejspíše přistoupeno, z důvodů dobrého maskování, k vyhloubení přístupové chodby ve skále. Chodba je asi 30m dlouhá a dvakrát směrově lomená. Nyní je vstupní část chodby zavalená utrženou částí svahu, ale i tak je přístupná.
Dobové fotky jsou použité z německého Denkschriftu a česko-slovenském opevnění.
Nynější stav je docela dobrý. Do chodbičky se dá vlézt a s pomocí baterky dojít skrz skálu až k objektu. Objekt je docela čistý. Jelikož je všude okolo kopce cikánská čtvrť, tak je to docela s podivem. Dvě střílny jsou zazděny. Uvnitř jsou zbytky ohořelé výdřevy, ale jinak se zde nic nedochovalo. V přístupové chodbě je docela pořádek a není žádný problém dojít do objektu. Naštěstí uvnitř objektu nebydlí žádný bezdomovec :-)
Rozhodně doporučuji k návštěvě. Z objektu je také hezký výhled na Bílinu a její okolí.
Zdroje a literatura:
Pamětní spis o česko-slovenském stálém opevnění, komentář E.Stehlík, FORTprint – Ing.Jan Škoda, 2000
Fortsborník 7/III, Článek o tomto objektu od Oldřicha Gregara a Zdeňka Háka, 2004
---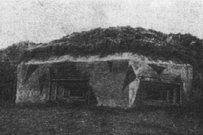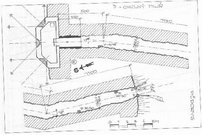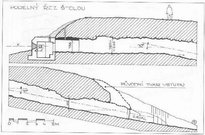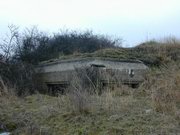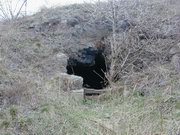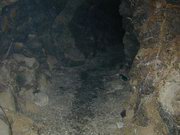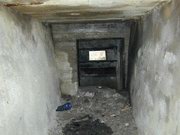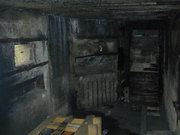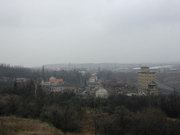 ---
---

Vloženo: 29.3.2005
Autor:
Ondřej Vonka
---