Na úvod něco praktického. Do muzea se dá dopravit autem, vlakem nebo i letecky, protože areál se nachází těsně vedle letiště. Já jsem zvolil vlak do Oostende a poté od zastávky vlaku přímořskou tramvaj, ze které jsem vystoupil na zastávce Domein Raversijde. Cena jízdenky je 1,4 € za jednu jízdu, jízdenky se kupují u řidiče. Už z tramvaje je vidět areál muzea, který se nachází v písečných dunách na pobřeží. Podle šipek se dojde ke vstupu do areálu muzea. Otevírací doba je 14.00 – 17.00. V tomto areálu a jeho okolí jsou umístěny 3 výstavy, a to Památník prince Karla, Archeologické naleziště okolí a Muzeum Atlantického valu. Vstup je možný pouze po zaplacení vstupného a není tam nic volně přístupného. Vstup je zpoplatněn buď do každého muzea jednotlivě, a to za 5 € nebo se dá koupit společná vstupenka za 8,7 €. Vybral jsem samostatnou vstupenku do Muzea Atlantického valu za 5 € a po předložení jízdenky na tramvaj jsem dostal ještě 1 € slevu v rámci podpory městské hromadné dopravy.
Samotné Muzeum Atlantického valu je rozděleno do dvou tématických okruhů, a to do období první světové války 1915-1918 a období druhé světové války 1941-1945. Prošel jsem to celé, přestože jsem byl prohlídkou celkem znaven. Oba okruhy mi zabraly cca 3 hodiny, tedy skoro celou otevírací dobu.
Okruh týkající se první světové války jsem prošel pouze zběžně a nebudu to zde rozebírat. K tomuto tématu jsem níže přiložil dvě fotky, a to dobový nákres areálu a fotku dobové posádky.
Okruh týkající se druhé světové války. U vstupu dostanete zvukového průvodce, tedy takové to utržené sluchátko, kde vám u očíslovaných míst přečtou výklad. Výklad je stručný, ale výstižný. Už od počátku je patrné, že celé opevnění je postaveno na starších základech. Veškeré budovy jsou postaveny z cihel a jsou pouze potaženy cementovou omítkou. Taktéž chodby jsou umístěny těsně pod povrchem země a jsou pouze cihlové. Dle hlasového průvodce se jedná pouze o zastřešené zákopy, které měly znemožnit pozorování pohybu vojáků leteckou špionáží. Opravdu betonové jsou pouze samostatné části opevnění, ve kterých byla umístěna děla nebo munice. Výstava je provedena velmi umně, jsou zde umístěny spousty figurín, které předvádějí typické činnosti, tj. jí v jídelně, spí a flákají se na ubikacích, nechávají se ošetřovat na ošetřovně atd. Hlasový průvodce vždy velmi detailně popíše uniformy všech vojáků včetně vyznamenání. Hlavními zbraněmi jsou dalekonosná děla a protiletecké Flagy. Některé jsou volně přístupné a dá se na ně sednout a vyzkoušet si obsluhu. Dále je zde umístěna výstava protitankových, protipěchotních i protilodních překážek. Zde jsem nalezl jedinou spojitost mezi Atlantickým valem a našim opevněním, a to používání ČS železných ježků. K vidění je mnoho věcí týkající se německé armády - od osobních zbraní, výstroje různých typů jednotek, přes spojaře až ke skladům potravin, kde stojí usmívající se figurína takového německého Švejka. Další zajímavostí je, že pouze jedna figurína vojáka je tak blízko sklu, že se dá přečíst jméno ze známky, a to jméno je Emil Podswina.
Obecně je opevnění lépe udržované zevnitř než zvenku, jen na několika málo místech je obnoveno maskování, cementová omítka odpadává a jsou vidět cihlové konstrukce staveb. Vnitřní výbava je velmi dobrá a expozice jsou velmi pěkné a dávají dohromady obrázek, jak to asi mohlo vypadat. Rozhodně toto muzeum stojí za shlédnutí, doporučoval bych však, na rozdíl ode mě, soustředit se podrobněji jen na jeden okruh a zdokumentovat všechny detaily. Dále bych doporučoval dopředu se naučit fotit ve tmě přes sklo.
Zdroje a literatura:
http://www.toerisme-oostende.be
---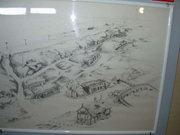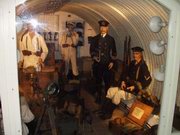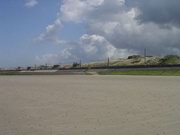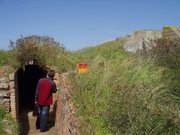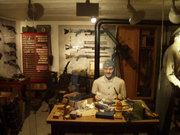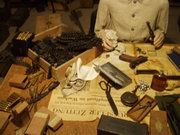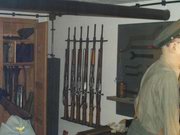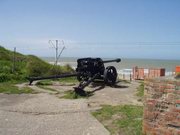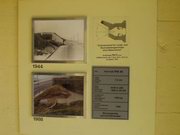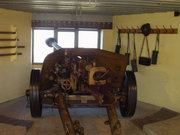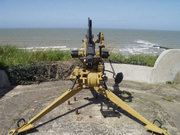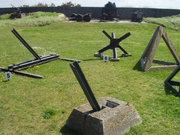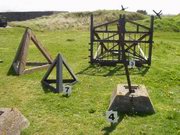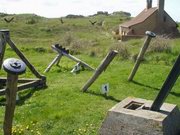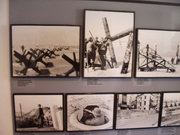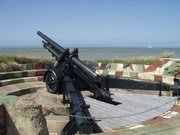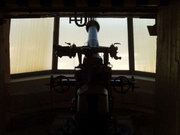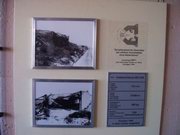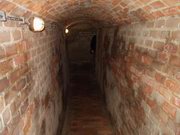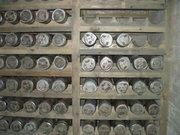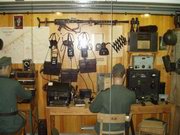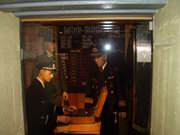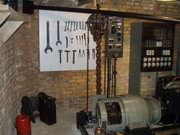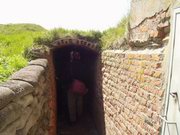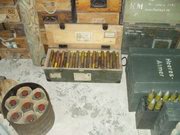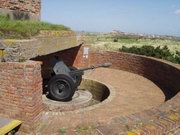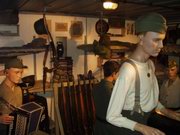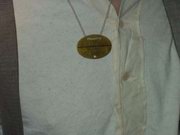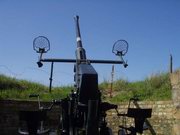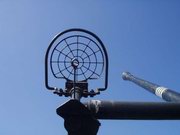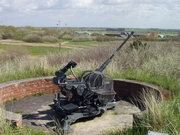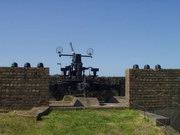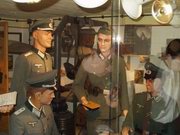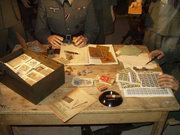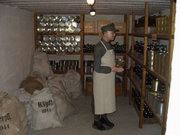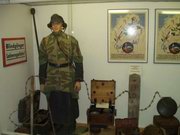 ---
---