Pro začátek něco praktického. Jak vlastní titulek napovídá, nachází se muzeum v hlavním městě Belgie v Bruselu. Nejlépe se k tomuto muzeu, které leží téměř v centru města, dostanete ze stanice metra Schuman. Nenechte se překvapit, že jediné co vidíte, když vás schody vyvezou, je budova Evropské rady a Evropské komise. Přes tyto nepříjemnosti v dáli uvidíte v parku vítězný oblouk v jehož jednom křídle se muzeum nachází. Velmi důležitá, praktická a příjemná informace je, že vstup je zdarma a je zde teplo.
Muzeum je velmi rozsáhlé a nedá se celé projít za jeden den. Je vhodné každou návštěvu věnovat jedné dílčí výstavě. V muzeu se nachází :
Výstava věnovaná WWII
Toto do budoucna bude nejrozsáhlejší výstava. Je však stále ve výstavbě a dle informací se má dokončit na konci roku 2005. Dokončená je část týkající se belgického odporu za WWII. Dá se shlédnout i přehlídka stavu armád jednotlivých evropských zemí ve 30.letech. Je zde zmíněno i opevnění. Jsou zde ukázky z Maginotovy linie, je možno nahlédnout do "sádrokartonových betonových" objektů, dá se projít koncentračním táborem. Za ČS je zde zmíněno budované opevnění, je zde uniforma ČS vojáka s puškou vz. 24 (vedle německého vojáka s puškou vz. 24), LK vz. 26, tank Lt. 38 v šedých německých barvách.
Výstava tanků
Jedná se o venkovní výstavu tanků. Jsou zde zastoupeny tanky všech zemí od T-34 až po poválečná americká monstra.
Hala letectví
Zde je vystaveno mnoho letadel od prvních pokusů vzlétnout až po F-16. Vystaveny jsou také balony a vrtulníky. Jsou zde i zástupci české (československé) armády. Jako L-39, Mi-24 a další. Do letadel se dá většinou nahlédnout.
Námořní výstava
Průřez spíše historického námořního vojenství. Spousta modelů plachetnic, ale i WWII loďstva. Například modely kompletní japonské flotily. Na jednom z nádvoří je i vyřazená zrenovovaná ponorka.
Výstava věnovaná WWI
Toto je jedna z nejrozsáhlejších výstav. Jsou zde k vidění veškeré uniformy bojujících stran (za čs. jsou zde legionáři, sokolské uniformy). Zbraně jak osobní tak i těžká děla (za čs. jsou zde děla Škoda). Můžete se projít i zákopem, který se třese pod výbuchy, skrze periskop se podívat na děly ničené území nikoho. Můžete si natáhnout Mauser a "vystřelit" k zákopům protivníka. Je to velmi působivé. Je zde k vidění i první tank včetně proskleného kukátka dovnitř na osádku.
Novověké vojenství do WWI
Uniformy, šavle, vyznamenání apod.
Středověké vojenství
Brnění, meče šíty, prostě klasika jakou známe z českých hradů, s tím rozdílem, že zde je toho opravdu hodně.
Celkově návštěvu velmi doporučuji. V zimě se zde dá ohřát a v létě ochladit. Výstavy jsou zajímavé, u každé je několik audiovizuálních prezentací. Nejsem si jistý zda se v muzeu smí fotit, ale stejně nějaký fotky připojuji. Není to však rozhodně reprezentativní vzorek, ale jen pár ukázek z toho co v těchto velmi obsáhlých expozicích můžete vidět.
Zdroje a literatura:
http://www.klm-mra.be
---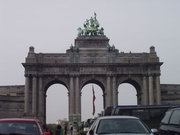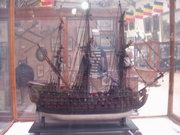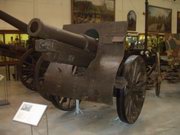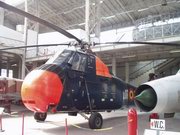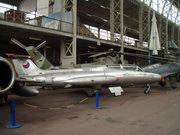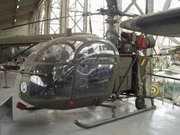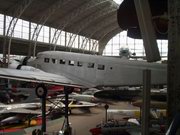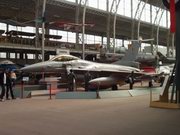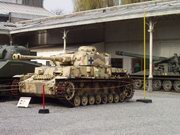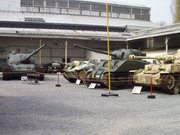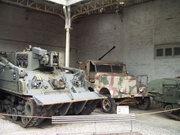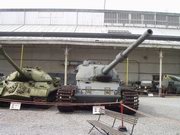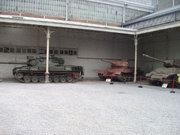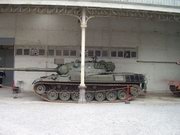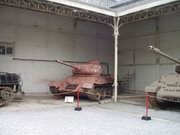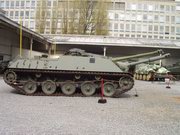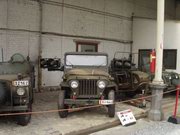 ---
---