Pozor, nešlapat!
---
No, faktem je, že to není až tak, že bych si náhodou všimnul něčeho pod těma svejma nohama jen tak, ale šel jsem cíleně, nicméně jsem ještě fakt netušil, co objevím.
Na fotkách uvidíte zvláštní druh dlažby, někde po ní šlapou, někde by ji v záňadří opatrovali...
Tak dost tajností. Jedná se o zkušební kostky, kterých je jaksi nadbytek... Musím jen upozornit, že se rozhodně nejedná o všechny z opevnění, nicméně všechny pocházejí ze zkušebny Výzkumného ústavu silikátového v Brně a teď jsou taky stále v Brně. Některé jsou zcela jistě z opevnění, některé pravděpodobně z opevnění a některé odněkud z laboratoří (zkoušely se různé poměry písků, cementů apod).
Situace je tak čerstvá, že zatím neumím říct, kolik se najde originálních kostek z LO, TO nebo tak - ale budu na tom pracovat. Pokud objevím více, samozřejmě doplním zde, ale předem říkám, že na převrtání celé zahrady asi od nikoho svolení nezískám...
Howgh.
Zdroje a literatura:
1. Zatím neumím přesně specifikovat...
---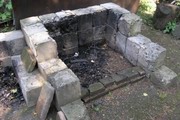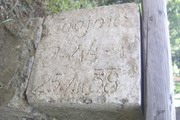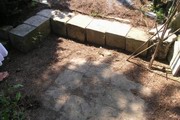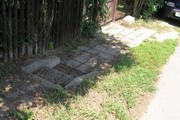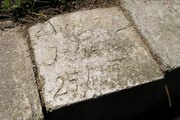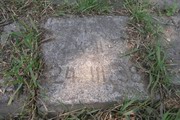 ---
---

Vloženo: 28.9.2005
Autor:
Tomáš Svoboda
---