Řopík ve stavu z 50. let - některé doplňující informace
---
Přestože byly v průběhu všech fází poválečné reaktivace řopíky průběžně udržovány (obnovou vnitřních nátěrů, nové omítky), můžeme si i přesto udělat představu o původním vzhledu některých pevnůstek v prvních fázích jejich vybavování. V oblasti Plzeňské čáry se dochovalo několik řopíků v téměř nezměněném stavu, tak jak zůstaly po vybavení v 50. létech. Jsou to obecně ty, které byly pro vojáky příliš daleko od souvislých linií a tak unikly jejich pozornosti, většinou v druhých a třetích sledech. Jsou to např. pevnůstky ve třetím sledu jihozápadně od obce Pláň, druhý sled jihozápadně od Krsova (oboje úsek D-20) nebo dva dochované objekty u Umíře (D-19). Zajímavý je rovněž řopík číslo 54, typ A-220 z úseku 173 Jivjany. U tohoto objektu došlo k výbuchu, pravděpodobně náloží, umístěnou poblíž nasávání ventilátoru ve vstupní předsíňce. Díky tomu se stal prakticky nebojeschopným a nebyl dále upravován. Došlo k tomu jistě během 50. let o čemž svědčí zbytky vnitřní výstroje a taktéž okolní úpravy (týlový zához, krycí maska). Proto se jeho interiér dochoval beze změny, na rozdíl od všech jeho sousedních pevnůstek. Z mých pozorování některých objektů jsem si udělal přibližnou představu, jak by asi měl vypadat objekt ve stavu z 50. let v oblasti Plzeňské čáry. Tento článek je míněn, jako doplnění již zde zveřejněných informací. Více jistě řeknou fotografie, proto jen ve stručnosti:
Vnější vzhled shodný s tím, co se dochovalo dodnes. Kromě dokončených terénních úprav je to samozřejmě zához týlu, někdy doplněný prefabrikací, či její obdobou z dřevěných kůlů, výduchy zplodin v drtivé většině doplněny o cihlový komínek. Stěny se střílnou opatřeny různými typy drátěných krycích masek. Kamufláž ponechána v původním stavu. Vstupní chodbička nebyla nabílena vápnem. Pouze na stěně nastříkáno VEČ, zpravidla na velkém bílém obdélníku spolu s nápisy typu "Vojenský objekt, nebezpečí ohrožení života" apod.
Stěny v interiéru objektu přetřeny jedním nebo několika nátěry vápna bez omítky (většinou i přes dochovanou výdřevu). Samozřejmě nechybí skoby se zavěšenými prkny pro uchycení výstroje vojáků. Vnitřní výstroj objektu, jako granátové skluzy, nasávání a konzole ventilátoru, hlavní a vchodová střílna, rámy panc. dveří, periskopové roury a stolky pro výměnu hlavní ponechána v původní barvě, pouze "napatlány" vaselinou. Stejně tak i většina přenosného vnitřního vybavení, jako mříže, pancéřová dvířka, lafety, ventilátory – taktéž v původní barvě.
Teprve v pozdějších létech, pravděpodobně při přezbrojování na nové typy lafet, došlo k přetření všech kovových prvků černou, u některých objektů byl interiér i omítnut. O tom svědčí např. lapače zplodin, natřené na černo pouze z vnější strany a na vnitřní straně pouze cákance, obdobně ledabylé jsou nátěry na ventilátorech a lafetách.
Zdroje a literatura:
www.ropiky.net – články o poválečné reaktivaci
Poznatky z vlastního průzkumu
---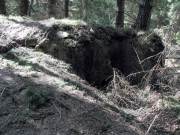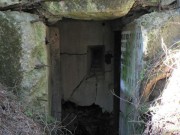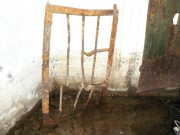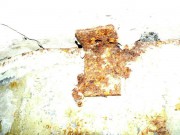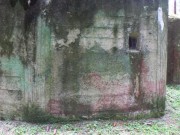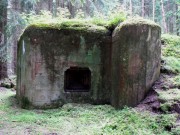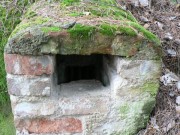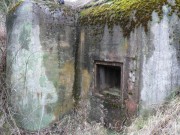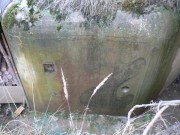 ---
---

Vloženo: 9.4.2007
Autor:
Honza Vavruška
---