Fotoalbum čs. lehkého opevnění
Jan Lakosil – Tomáš Svoboda – Ladislav Čermák
Snad každému příznivci řopíků přišlo v poslední době na mysl, že letos uplynulo právě 70 let od výstavby prvního objektu lehkého opevnění vz. 37. Od konce jara 1937 se začaly na nejrůznějších místech naší vlasti objevovat tyto pevnůstky, jejichž výstavba pokračovala stupňujícím se tempem ještě více než rok, než byla ukončena neslavně známými událostmi z přelomu září a října roku 1938. Byly to právě lehké objekty vz. 37, které tvořily páteř obrany celé ČSR a byly to právě řopíky, které naše armáda i v několika případech použila v boji proti nepříteli.
Toto kulaté výročí jsme se rozhodli připomenout vydáním poněkud netradiční obrazové publikace - fotoalba, které díky stovkám dobových snímků lehkého opevnění čtenáře vrátí převážné do období pohnutých událostí října 1938 a března 1939. Na snímcích jsou zachyceny nejen lehké objekty vz. 37, prostor jsme věnovali i objektům vz. 36, překážkám či zákopovým systémům, které byly také nedílnou součástí pevnostního systému
Pro tuto publikaci jsme jsme vybírali z více než tisícovky neznámých a nepublikovaných fotografií tak, abychom v co největší šíři zachytili lehké opevnění v celé bývalé ČSR. Proto nebylo možno zaměřit se na konkrétní lokalitu, nýbrž jsme se zvolili 14 oblastí, ze kterých jsme vybrali právě pro tuto lokalitu typické záběry. Na snímcích uvidíte řopíky v nejrůznějším stavu dokončenosti, různé typy kamufláží a krycích masek, konstrukční detaily objektů, překážky improvizované i klasické. Lahůdkou jsou pak záběry stavenišť a bednění řopíků, či třeba takové rarity, jakými je dvoupatrový řopík u Dobrého Pole, objekt LO vz. 37 zasypaný v záhozu pěchotního srubu či cvičný řopík ve VVP Dědice. Prostor jsme samozřejmě věnovali i objektům vz. 36. Celkem tak čtenář nalezne na 176 stranách křídového papíru přibližně 300 fotografií, z nichž je drtivá většina dosud nepublikovaných a neznámých.
Pevně věříme, že vás naše publikace zaujme a že se většina čtenářů těchto stránek zapojí i do identifikace neurčených fotografií – viz info v knížce.
Knihu je možno zakoupit v internetovém obchodě na www.bunkry.cz, přes aukční server aukro.cz a samozřejmě na vybraných místech (muzea opevnění apod).
---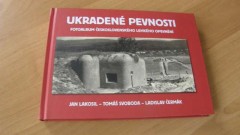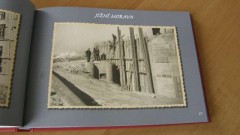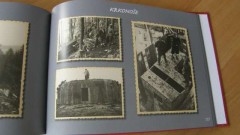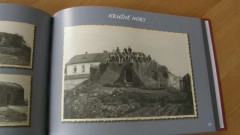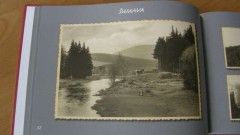 ---
---