Ruční granáty
---
V druhé polovině 30. let měla čs. armáda ve výzbroji dva typy ručních granátů. Prvním byl vejčitý granát vz.21 firmy Janeček. Granát byl nárazový, složený z plechového těla, zapalovače a trhaviny – 120g tritolu při celkové hmotnosti 450g. Při zkouškách bylo zjištěno, že se při výbuchu roztrhne na 250 – 300 drobných střepin. Granát musel být vržen tak, aby ve vzduchu rotoval a tím se odjistil; tím se stal nepoužitelným pro opevnění, kde v granátových skluzech nemohlo nic takového nastat.
Druhým granátem byl ruční granát vz.34 firmy Škoda. Byl rovněž nárazový (s nárazovým reakčním zapalovačem) a odjišťoval se již před vrhem. Tento granát vážil 350g a byl již pro opevnění použitelný, ale ne úplně spolehlivý. A to právě kvůli tomu, že byl nárazový a při pádu skluzem nezajišťoval bezpečnou iniciaci. Pod skluzy se sice budovaly dopadové desky, ty ale mohly být snadno zasypány zeminou při nepřátelském dělostřeleckém ostřelování.
Byla potřeba zkonstruovat granát časovaný. To se povedlo chemicko-pyrotechnické továrně Ing. Jaroslava Velinského z Jablůnky u Vsetína, která začátkem roku 1938 předložila nový granát vz.38 vojenské správě. Zkoušky dopadly dobře – granát bezpečně vybuchoval po vyhození skluzem, i ve vodě. Bylo zjištěno že se při výbuchu roztrhne na asi 2000 střepin. Granát byl zaveden do výzbroje již 9.4.1938 a předpokládalo se že první várka z 900 000 objednaných granátů (z toho 217 385 pro opevnění) bude dodána již v červnu. Bohužel do Mnichova nebyl dodán ani jeden. Granát vz.38 vážil 356g a byl časován na 3 sekundy, přičemž bylo zjištěno, že pád skluzem trvá 1,3 – 1,5 sekundy. Účinek střepin byl do 20m.
V současnosti je k vidění ve většině muzeí opevnění, ať už těžkého či lehkého současný ruční granát RG-4 (většinou cvičný), který je dosti podobný granátu vz.34.
Zdroje a literatura:
Obrázek granátu vz.38 z článku "Ruční granát vz.38" v časopise ATM č.7/1994 - autor Ivo Vondrovský
---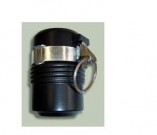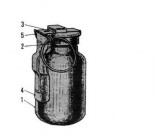 ---
---

Vloženo: 15.12.2007
Autor:
Jan Ciglbauer
---