Opevnění z roku 1938 – Postavení Vltava
---
V posledních několika málo letech bylo možno pozorovat útlum ve vydávání literatury zaměřené na problematiku čs. opevnění, především se přestaly objevovat publikace zaměřené na konkrétní oblasti. Poslední zajímavý počin představovalo bezpochyby zpracování Jindřichohradecka, které nezávisle zpracovali dva autoři a nasadili tak vskutku vysokou laťku pro tento druh literatury. Naznačili tak i trend, kterým by se měly ubírat další publikace – kromě terénního průzkumu je podstatným zdrojem informací i důkladné archivní bádání a použití dobových fotografií ve větším rozsahu, než bylo dříve běžně zvyklé. Tak trochu s napětím jsem čekal, kdo další se pustí do podobného nelehkého úkolu a s potěšením mohu konstatovat, že byla na trh uvedena kniha, která se přehoupla přes nastavenou laťku zase o stupínek výše, navíc u obranné linie, která byla v minulosti téměř zcela zahlazena.
Opevnění z roku 1938 – Postavení Vltava od Radana Láška je zpracováno formou dvoudílné publikace (jak jsme si zvykli již u Pražské čáry) a jedná se i rozsáhlý upgrade první publikace o Vltavě, kterou napsal týž autor a byla vydána u Fortprintu. Kniha komplexním způsobem popisuje opevnění na Vltavské čáře mezi Slapy a Třeboní v jižních Čechách. Ačkoliv černá obálka obou působí poněkud pesimisticky až pohřebně, srdce každého zájemce o lehké opevnění po otevření zaplesá nad množstvím dosud nepublikovaných dobových fotografií, výkresů a samozřejmě nových hodnověrných informací o této málo známe opevněné oblasti. Publikace vnáší pořádek do počtu zadaných a vybetonovaných objektů v jednotlivých úsecích a na jejím základě jsme upravili i počty v naši řopíkové databázi. Kvalitní dobové fotografie a pohlednice přibližují údolí Vltavy před napuštěním přehrad vltavské kaskády nejen z hlediska opevnění, ale i místopisu či krajiny. Z tohoto pohledu jsou velmi přínosné i historické letecké snímky. To jistě ocení i zájemci z jiných nebunkrových oborů.
První díl publikace formátu 148x205 mm obsahuje 236 stran, druhá přílohová část formátu A4 pak 104 stran. Kniha vyšla v nákladu dva tisíce výtisků. Doporučená cena obou svazků je 349 Kč. Kniha by si vzhledem ke své exkluzivitě zasloužila pevnou obálku a kvalitnější křídový papír, ale to vše je samozřejmě otázka peněz a už jen fakt, že autor vydal toto dílo vlastním nákladem v počtu dvou tisíc výtisků, mluví za vše. Knihu je možno objednat na obvyklých serverech s bunkrologickou literaturou nebo přímo u vydavatele na www.codyprint.cz. Vřele doporučujeme k pořízení.
P.S. Hodně mne těší, že my, řopíkoví zájemci, máme ještě mnoho možností k bádání a objevování nového, zapomenutého, ztraceného nebo zatopeného. Kolegové od TO nám mohou v tomto směru jen závidět :-)
---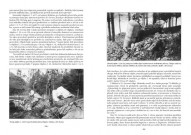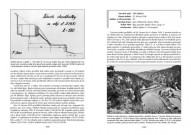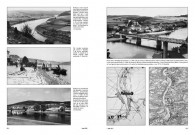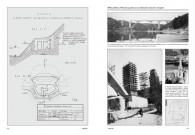 ---
---

Vloženo: 2.3.2011
Autor:
Jan Lakosil
---