Velká kniha o malých bunkrech - lehké opevnění z let 1936-1938
Tomáš Svoboda – Jan Lakosil – Ladislav Čermák
Pár slov na vysvětlení…
Na trhu již notnou řádku let chyběla kniha, která by komplexním způsobem zpracovávala obecnou problematiku lehkého opevnění. Informace zveřejněné v legendárních knihách od Arona či v Československé zdi jsou již dávno překonané a nové obecné poznatky se přes regionálně zaměřené publikace dostávaly výjimečně a zpravidla v neucelené formě. Z tohoto důvodu vznikl již na konci 90. let rukopis první podoby obecné knihy o LO, který sestavil Tomáš Svoboda. V průběhu následujících let se ještě několikrát doplnil, postupně byly zpracovány výkresy v CAD kreslících systémech, což na konci tisíciletí nebyla zas taková samozřejmost, jak to dnes vypadá. Původní plány na vydání této knihy byly několikrát změněny, avšak v konečném důsledku se vydání u SPČO neustále odsouvalo až do roku 2010, kdy vydavatel od publikačního záměru v tomto rozsahu knihy zcela upustil. O vydání knihy však projevilo zájem vydavatelství Mladá fronta, u kterého jsme v předchozích letech vydali několik titulů s pevnostní tématikou.
Druhá polovina roku 2010 byla tedy ve znamení vylaďování rukopisu a výkresů, výběru vhodných fotek a samozřejmě i aktualizace obsahové části, která probíhala v podstatě až do posledních chvil, než byla sazba kniha odeslána do tiskárny. Do podoby knihy se nakonec podepsalo i plánované zvýšení DPH, které působilo jako strašák na všechny vydavatele. Původně odevzdaný rukopis knihy včetně grafických příloh vykázal rozsah publikace 400 stran, což by nutně vedlo k relativně velké prodejní ceně lehce pod 400 Kč. Záměr našeho autorského kolektivu i vydavatele, byla publikace s prodejní cenou pod 300 Kč, což se nám po několika odtučňovacích kúrách podařilo dosáhnout řadou úsporných opatření, které zahrnovaly především vypuštění celé řady výkresů, fotek, tabulek a dalších příloh. Při redukci jsme se snažili provádět takové zásahy, které nenarušily celkovou koncepci knihy anebo se jednalo o již publikované nebo obecně známé věci, které tam byly zařazeny z důvodu komplexnosti.
O čem to vlastně je?
Jak jsem již naznačil, tato kniha by měla pokud možno komplexním způsobem dokumentovat celou problematiku lehkého opevnění od jeho vzniku v roce 1936 až po ukončení výstavby v roce 1938. Osudy LO během německé okupace jsme zpracovali loni v knize Souboj bez vítěze a poválečnou historii pak v roce 2008 v knize Utajená obrana železné opony, čímž se tak nějak symbolicky uzavřela celá historie LO od roku 1936 do roku 1989. Velká kniha o malých bunkrech se zabývá samozřejmě lehkým opevnění z roku 1936 i 1937, vysvětluje důvody jeho vzniku, přibližuje jeho stavebně-technické řešení včetně jeho výbavy a výzbroje. Vše jsme se snažili pro názornost doplnit výkresy nebo fotografiemi, aby byla celá problematika dobře srozumitelná a pochopitelná i pro laiky. Samozřejmě, že čtenáři těchto stránek budou již s celou řadou údajů a informací uvedených v knize již seznámeny nejen ze zde uveřejněných článků, ale i ze starší literatury. Ta však v mnoha případech uvádí mylné nebo zavádějící informace, které jsme se snažili v této knize uvést na pravou míru. V rámci aktualizace původního rukopisu jsme knihu rozšířili o množství nejnovějších poznatků týkajících se především oblasti vnitřního vybavení, počtů objektů LO a dalších zajímavostí.
Za povšimnutí stojí i značné množství grafických příloh, především pak výkresová dokumentace a samozřejmě i stovky neznámých a zatím nepublikovaných dobových fotografií. Vůbec poprvé jsou zde publikovány např. detailní fotografie armovací výztuže či střílny uložené v bednění řopíku, což jistě ocení zájemci o technickou stránku LO. Příznivci armády pak mají jedinečnou možnost shlédnout část dobových snímků pořízených v říjnu 1938 příslušníkem čs. armády na linii LO na jižním Slovensku. Svým fotoaparátem zachytil aktivovanou linii opevnění připravenou k boji s Maďary – zakopané protitankové dělo v týlu řopíku, těžké kulomety v okopech u objektů LO, vojáci ve stanech u zákopů apod. Samozřejmě velkou vypovídací hodnotu mají i další fotografie, které pořídili především němečtí vojáci po obsazení Sudet v roce 1938.
Na závěr knihy jsme doplnili rozsáhlý závěr – zhodnocení lehkého opevnění k říjnu 1938. Předpokládám, že tato ožehavá kapitola vyvolá tak trochu rozruch, avšak budu rád, když se na toto téma rozběhne na těchto stránkách diskuze.
Za kolik a kde?
Kniha má 336 stran a 16 stran barevných příloh, formát 165 x 235 mm, vše na křídovém papíře a s pevnou obálkou, jak je zvykem u našich knih vydávaných u Mladé fronty. Kniha bude expedována od 29. 4. 2011 v celorepublikové distribuci, takže ji snadno seženete ve všech větších knihkupectvích. Případně je možno si ji objednat např. na známých stránkách www.bunkry.cz nebo www.kniha.cz.
Doporučená prodejní cena je 349 Kč, při objednání přes internet je možno ji sehnat za cenu pod 300 Kč.
---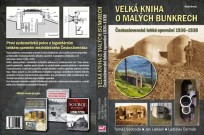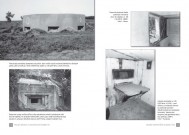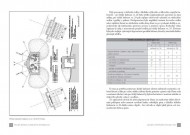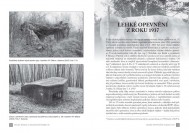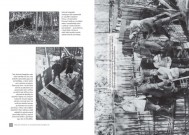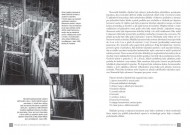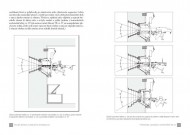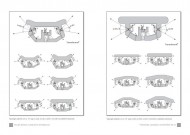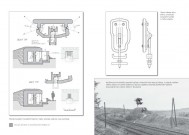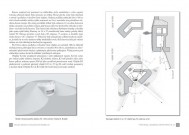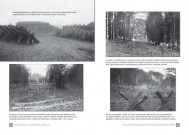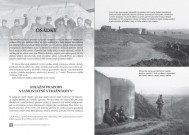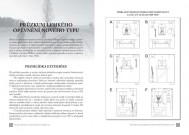 ---
---